"Tell us where you have sailed your Cal25 !!!
The question was first posed on October 31st, 2003.  The feedback has been amazing.  Read the responses below to get an idea of where the Cal 25's have been sailed.  Please share with us your story where you have sailed…

Scroll down to see Cal 25's sailing the world over!
#290 Nemesis
Spent most of her life in Alamitos Bay, CA. In March 2013, a new owner took her to Mission Bay. San Diego,Ca
Hull # 414 Marina Dell Rey, CA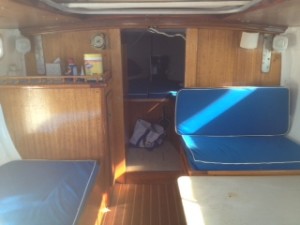 Hull #574
A Friend and I recently purchased a '68 Cal 25 in Bellingham WA. Her name is Zotz hull # 574 (I think, that's what was on the title, is there a placard somewhere?). She needs some work but that is part of the fun right?

Sail # 11794
"Star Dust"
Was sailed at the Nyack Boat Club in Nyack, NY. and prior to that the Greenwhich Yacht Club in Greenwich CT.But is moving to Brooklyn in Fall 2012.

Hull #1668
VertiCAL in Cleveland Oh. Edgewater YC
Portland Oregon – St. Helens Oregon
Brent 1976 Cal 25 Revolution
Hull # 225 1966
Rainshadow sank in Chicago Monroe Harbor Storm 10/17/11 and was parted out.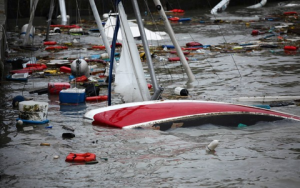 Hull # 1015
My wife Deb and I sail our 1970 Cal25 out of Malletts Bay, Lake Champlain, Vermont.
Hull #969
My 1969 Cal 25 is at home in Avalon Bay, Catalina Island CA. She lives on a mooring and has ridden out some interesting Northeast storms in the bay.
Hull 337
Annapolis, Maryland Team WaHoo
Hull #1685.
I sail the south end of Lake Cayuga, in Ithaca, NY. There is another Cal 25 nearby, and another on
Seneca Lake in Watkins Glenn, NY. Lake Cayuga is deep, and lightly developed except for the south end. Lake Cayuga is connected by the Erie canal system
to Lake Ontario, the St. Lawrence sea way and the Hudson river (leading to the Atlantic).
– Arthur
Hull # 266
I sail my Cal 25 off the coast of Waianae in Hawaii. We do a lot day trips with families. We often snorkel with spinner dolphins, whale watch during season.
And occasional also sail at night. I have also made several trips from Oahu to Molokai, Maui, and Lanai with no problems.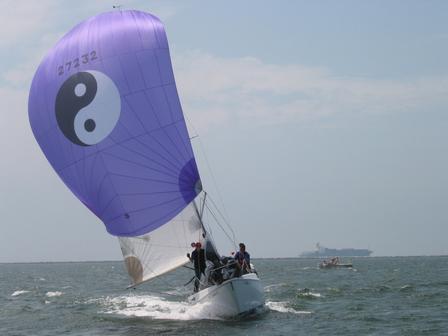 Janes Addiction, Long Beach, Ca in the 2003 Nationals
Hull 1095
Just saying Hi from Redbud marina with hull 1095(Spindrift) on Ooologah lake,40 miles north of Tulsa,OK
We sail Calypso in Howe sound just north of Vancouver British Columbia. This boat was built in the Calgan yard in North Vancouver, but I am not able to find the hull number.
I have already replaced the mast beam and bulkhead and I am currently working on revising the head and V-berth layout.
Wayne M.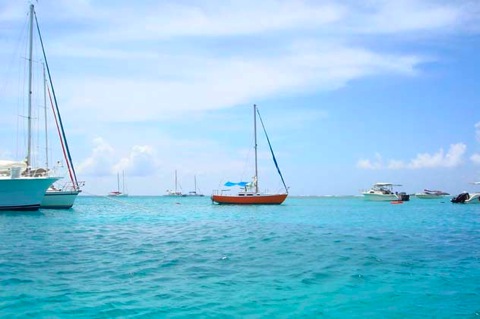 This is my Cal 25 1969, Safira, I took a year to restore. This is in the Icacos Island of Puerto Rico.
– Andres Hernandez
748 – Cabrillo Beach/LA Harbor.
My name is Aaron, I live in Pasadena, MD and I am the proud new owner of a 1968 Cal25. Actually I am the proud owner of a 1968 Cal25 hull and rigging as she is gutted. I don't imagine that I will make many friends here as I intend to do the unthinkable. I'm going to refit my Cal25 as a cruiser rather than a racing boat. My intention is to rebuild her much the same as Dave Martin did his Cal25 "Direction" with hull-stiffening stringers, ring bulkheads, heavier rigging, a swept doghouse and turtle, 1/2″ solid Lexan windows, etc etc etc.
Aaron August 2008
I bought a great old boat back in July here in Santa Cruz. She a 1972, hull #1521. We've had lots of fun with the boat here on the Monterey bay
Robert- 2008
KUWAIT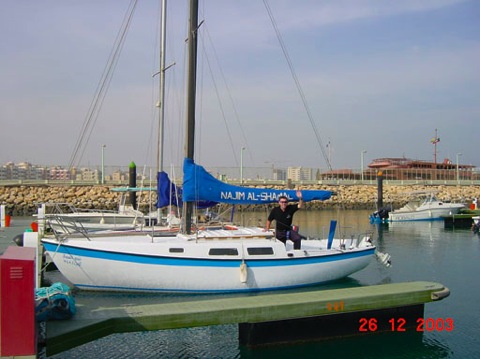 #241 – Star of the North in a Kuwaiti Harbor.
The sail number of Star of the North is 241. The date of manufacture in her
registration book is 1966. I can't see any other markings on her to confirm the sail number. I only know her history for the past five or six years and have no idea how she first arrived in Kuwait. I assume she was freighted over by an American expatriate worker. Since then she has probably had quite a few owners due to people moving on to other contracts. I have been her owner for the past 2.5 years.
I am a member of Kuwait Offshore Sailing Association and we have just resurrected our website following a long period of downtime – www.kosaq8.com. You can get an idea of what sailing in Kuwait is like from the site. There are only about fifteen sailing boats in all of Kuwait that I know off (excluding cats & dinghies). Kuwaitis tend to go for twin or even triple 250hp outboards rather than sailpower.
Joe J.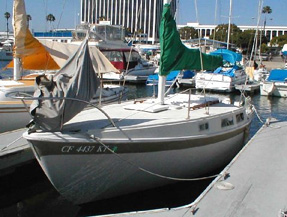 I just bought hull #709 and I love my new boat. She's in a slip in Marina del Rey,Ca and I'm slowly getting her in shape. My boat sails well but she's in no condition to race.
Thanks!
Eric
Hull # 266 and that same number is on the sail. I sail out of Heeia Kea in Kaneohe Bay on Oahu. It is a state run harbor. There is water but no electricity at the boat. There are 2 mooring balls and I have to maintain my own little "pier". I'll have to get a couple pictures and send them to you.
Kaneohe Bay is located on the "windward" side of the island and is a little over 10 miles long and has a lot of interesting things to do. It is also very beautiful. Most of our sailing is done with families in the bay. The kids usually want to go to the bow. There are lots of turtles and reefs. Sometimes we sail out the channel and into the open ocean for a few minutes. The kids on the bow get quite a "carnival ride". Four to six ft waves are common. There is usually a lot of shrieking and laughing. The high point is usually the "Sand Bar" which is over a mile long. It's like a lagoon there and looks like something out of a Tahiti Travel log. We often spend hours in the water. We also do some snorkeling in the bay. There are a lot of beautiful fish. There are also a couple islands we can explore, one of which we can go on.
Bruce, Hi
Hull# 401
Sail# 47150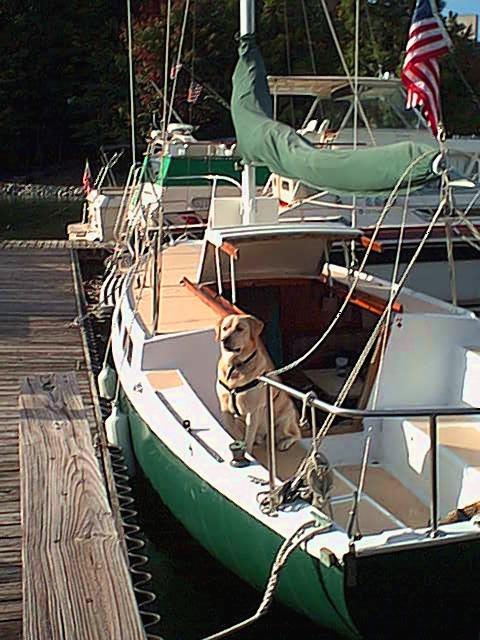 A' 67 Cal 25, located on Smith Mountain Lake, VA.
-Bill K
Hull 453 St. Clair Shores, MI
Tim

The hull number is 1047, I am the 2nd owner, and it is being sailed out of the Housatonic Boat Club on Long Island Sound.
Paul K.
I'm #1180 boat name is "Cresta Blanca" you know, white cap. I sail at Elephant Butte Lake,Half way between El Paso and Albuquerque. There are two other Cal 25s on that lake and I dont know of others in New Mexico
-Greg

Cal 25 #886 on southern Lake Michigan
– Kevin

1969 Cal 25, sail number 1634; name: Moon Light Dancer (for now); tied up at Tyee Marina, Tacoma, WA
Sailing year around on the Puget Sound
The Emerald Bay, our 1969 Cal 25′ located in Green Bay, Wi.
– Tony and Niki
GREEN DOLPHIN, CAL # 1072 RACING/CRUISER LIGHT AQUAMARINE WITH DARKER GREEN HULL, WHITE BOOT STRIPE
ROCHESTER, NY (PULTNEYVILLE, YACHT CLUB)
BUILT 1969 – BOUGHT NEW 1970, CHRISTENED MAY 1971 Original owner – always on fresh water Lake Ontario.
– Tom
We purchased a cal25 about 13 years ago I believe it is only one of two that are in Australia. I was told it was sailed out from the states in the mid 70s
I am very interested in contacting previous owners to find out some of the boats history, its name is moondance and i have no reason to believe it has had a name change. We live on Lamb island, on Moreton bay in Queensland australia about one hours drive from the state capitol Brisbane.
Regards,
Mark and Dianne.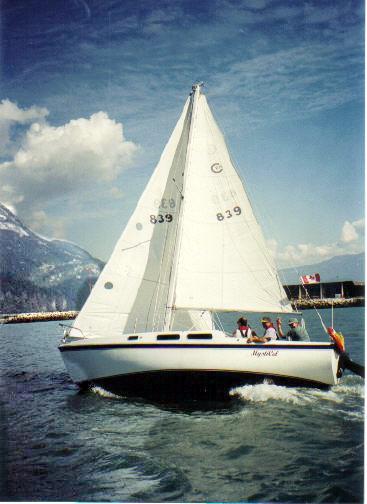 We sail our Cal25 out of Squamish, 60 km north of Vancouver, British Columbia. Howe Sound is world renowned as a wind/kite surfers mecca due to dependable and strong inflow winds all summer long. 'MystiCal', #839, was built in 1968 at Calgan in North Vancouver. She has an unusual opposing twin settee/berth layout. The photo was taken just minutes before the start of the 2002 Squamsh Open Annual Regatta. We finished 2nd in our division.
– Rick & Linda J

Ceilidh – Modified with a fibreglass doghouse, replacing pop-top. Home Port: Tsehum Harbour (near Sidney, BC)
Cruising Area: Canadian Gulf Islands, US San Juan Islands – year-round.
– Eric

# 842 There was a nice one moored right next to me in the Saco River. The guy had improved it for many seasons and then sold it after buying a Sabre 34. I've seen a couple of derelicts in the back of boatyards, and I've heard of 2 or 3 that are sailing. But I've never actually seen one on the water up here, other than the one that used to be on the mooring next to me.
– Bernie in Maine

We sail out of sydney, nova scotia and the beautiful bras d'or lakes. as far as we know, we have the only
cal-25 in atlantic canada– would like to hear otherwise
– Gordon
There is one Cal 25 at Angostura Lake in the Black Hills of South Dakota. It's getting a little snow on her deck right now.
-Tom
Gulf Islands outside Victoria British Columbia
-Larry
We sail out of Channel Islands Harbor in Oxnard, CA. There are probably close to 10 Cal25s.
– Christy

I sail in Boston harbor and keep my Cal25 in Winthrop.
– Gary W.

There are 6 Cal 25's at Buffalo NY.
-Alan

We sail on Lake Mead in Nevada. There are 5-6 at our marina, but we never see them out.
-N. Cox

I have my CAL25 on Lake Washington at Leshi marina (Near Seattle)
-Bill

Shilshole Near Seattle
-Patrick Gray.

New Orleans.
-unknown

Galveston Bay,Texas–May sail it to Belize
– Bruce .
I sail all over San Diego Bay.
-Bill /Sloop John B #17
I sail on Alum Creek Resevoir Columbus, Ohio. and plan to do Lake Erie and maybe Chesapeak Bay
– Ralph Dvorak #1839 LaVita.

Kaneohe Bay, Oahu. We also do occasional longer trips to other harbors and outside islands.
– Bruskie

There are at least six of us on Lake Travis, Austin, Texas
– Mike #1364 SPLASH

Tawas Bay Michigan, Saginaw Bay (Lake Huron)
– John

James Creek Marina in Washington D.C.
– Dorian

Port of Everett,Wa. with the usual wind direction of PSCV(pudget Sound conversion zone) its such an easy sail towards Clinton, Whidbey Island that a tiller tamer keeps course. around Hat Island, hoist the spinnaker for the home stretch. about 4hrs

-Chris

1969 Cal-25 Quick Getaway 1045
Buffalo, New York Buffalo Harbor Sailing Club

-Rick L.