This is the 2013 archive of the previous Cal 25 website

Tip 1: Use your cursor keys to scroll a page up / down when a cascading menu goes off the page. Tip 2: Click on the <-- Tab above to get back to the new website.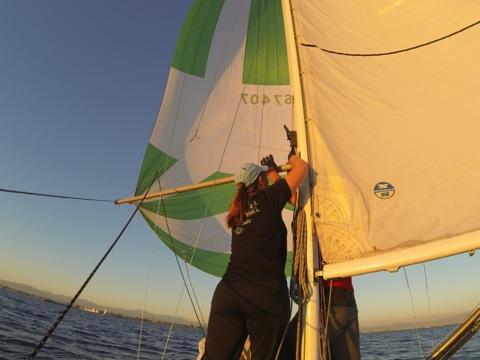 The Iguana races down wind in light air in the Long Beach YC Wet Wednesday.
Jenna completes a gybe and the Iguana heads home.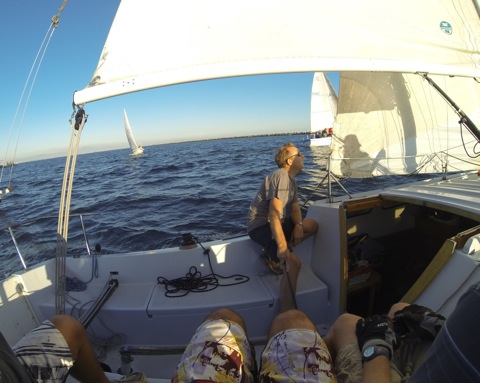 Dennis drives his Iquana upwind on an unusually light night. This is a shot from the Gopro worn by long time crew Charles.

Long Beach, Ca - Tiberon wins the Cal 25 Regional Championship. T Shirts Still Available

See WHERE the CAL 25's are sailing
Ullmans Sails One Design has created a Cal25 Page with Pricing
Long Beach Fleets Wet Wednesday Summary
Gallery of Past Cal 25 National Champions